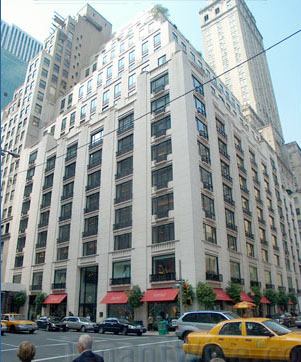 660 Madison Avenue
Purchase Date: November 2003
Financing
Mezzanine Financing: $10MM
In November 2003, Mermel & McLain Management acquired 660 Madison Avenue with an equity partnership led by a private family from California.  Mermel & McLain created and structured this purchase without brokers directly with the seller, Brickman Associates.  The property was purchased for $160M, consisting of $15M in equity, $135M in a first mortgage with Greenwich Capital/RBS and $10M in mezzanine financing from the seller.   
660 Madison Avenue was built in 1993, and contains 253,000 sq ft of office space. While leasing and managing the building, Mermel & McLain secured leases from new tenants at rates over 60% higher than pro forma estimates as the result of one pivotal lease negotiated for $122 psf in $75 psf space.  Mermel & McLain secured sixteen new and renewal leases at the property for a total of 116,562 sf from acquisition to sale, a turnaround of 19 months.  Mermel & McLain also implemented a pre-build scheme for rolled spaces that enabled the building to reach lease rates in excess of $115 psf at a time when average lease rates at Class A buildings in the Plaza District were $75 psf.  Major tenants in 660 Madison included Cedant Corp, Gleacher & Co, and Drake Asset Management.
In May 2006, the partnership sold 90% of the property for a valuation of $238M.  The remaining 10% was sold in July 2007 for a valuation of $375M, the second highest psf price paid for an office building at that time in history.  The ROE multiple for the total project was 7.1x initial equity.